Warped Tour 2014: BoyMeetsWorld
So it's late, but it's finally here: the interview with BoyMeetsWorld from Warped our 2014! Watch below:
VIDEO: Transit - "Rest To Get Better"
VIDEO: Transit – "Rest To Get Better"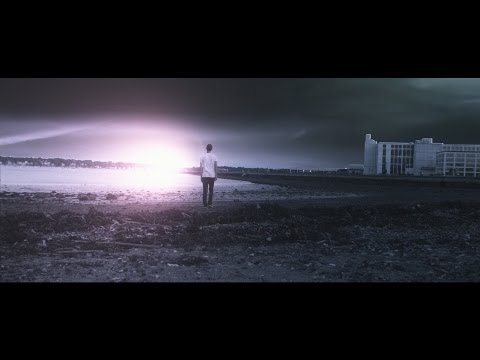 I'll be honest; Wednesdays haven't been my favorite day since I was in middle school and it meant early release from school. However, today has been a good day tune-wise, and it just keeps getting better. Transit just debuted their new video for "Rest To Get Better" from their upcoming album, Joyride, which will be out October 21st via Rise Records. Check out the video below:…
BIG Something Announce New Album
BIG Something Announce New Album
North Carolina's BIG Something are excited to announce that their new album, Truth Serum, the band's third full-length album, will be released on November 4th, and features a guest appearance from NYC turntablist, DJ Logic. The band, formed in 2009, has been considered one of the most "exciting new rock bands emerging from the southeast." BIG Soemthing is comrised of Nick MacDaniels…
Part of Planet Stereo's #HappyHumpDay madness is giving you the inside scoop on the best songs to stream.
i need to follow more Legend of the Seeker blogs.
Me too, dude. Me too.
VIDEO: Hilary Hand & The Roseliers - "Run Like a Rabbit"
VIDEO: Hilary Hand & The Roseliers – "Run Like a Rabbit"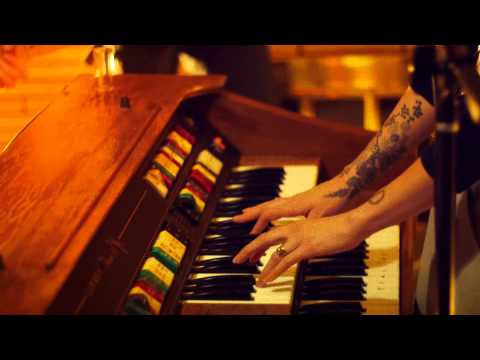 Happy Hump Day! To help you get over the midweek grind, and keep your energy up until Fun Friday, Planet Stereo wants to introduce you to both a catchy as hell song and a clever video from the indie band Hilary Hand & The Roseliers. Earlier today, the band released their music video for their song "Run Like a Rabbit."

Check out the video below:

[youtube=http://www.youtube.com/watch?v=6UnSgSwz3bI…
Motionless In White Premiere Video For "Reincarnate"
Motionless in White fans everywhere are excited today! The band premiered the video for their latest single, "Reincarnate," from their latest album of the same name, via Fearless Records.
Lights Streams New Album 'Little Machines' at The New York Times
Lights Streams New Album 'Little Machines' at The New York Times
Lights has collaborated with The New York Times to offer an exclusive first listen to her third studio album, Little Machines, out on September 23rd via Warner Brothers Records.

Lights will perform a very special show at Hard Rock Cafe New York in Times Square on September 30th, as the 2014 Artist Ambassador for Pinktober®, Hard Rock's annual campaign for breast cancer awareness. The 18+ show…
These are very helpful, especially with cheaper shoes.
How the Logic of "Friendzoning" Would Work If Applied in Other Instances: *Man walks into a store and finds employee*
Man:
Alright, I've had enough. Why haven't you guys hired me?!
Employee:
Uh...well sir, when did you put in your application?
Man:
I never filled out an application.
Employee:
Well sir, we can't consider you for employment if you've never filled out an application.
Man:
No, that's bullshit, because I've been coming here for years now, and every single time I tell you all how much I love this store and how much I appreciate your customer service, unlike some of your other customers might I add!
Employee:
Well, but that doesn't-
Man:
AND I even told you that I didn't have a job!
Employee:
But sir, that doesn't indicate to us that you would like a job at our store. And again, if you've never filled out an application, we can't consider you. Besides, we're not hiring.
Man:
OH! Not hiring, HA! What a laugh. I see your store go through seasonal workers all the time. They come and go like nothing, but you won't consider me as a part-time employee even though I KNOW you've been looking for workers to fill positions? That's insane!
Employee:
Sir, we've been looking to hire a few people for management positions. Do you have any management experience?
Man:
Well no, but what does that matter?
Employee:
...Well sir, that's what we're looking for. You won't be suitable for the position without management experience.
Man:
Oh that's such a load of crap. You know, you'll be waiting around a long time for a manager if you don't lower your standards a little. Who cares if someone knows how to manage a store? I LOVE this store and I'm willing to work here, that's all that should matter to you.
Employee:
That...doesn't make any sense.
Man:
NO! I'm done. This is over. From now on, no more Mr. Nice Guy.
Employee:
Man:
Employee:
Man:
Fuck you, slut.
VIDEO: Young The Giant – Mind Over Matter (In The Open)
Earlier today, Nylon Magazine premiered the brand new In The Open video from Young The Giant earlier today.
So I've seen a whole bunch of posts about body positivity. And it would be great, but they're really bad at actually representing different body types; big girls in particular. So I've drawn a comparison.

I'm tired of seeing posts that totally miss the point. Those posts are supposed to make you feel good about your body. But it's hard for bigger girls to feel good about themselves if they're represented by women that aren't big. Fat is okay. But here's some things that people almost always ignore when drawing bigger ladies:

- Rolls

- Cellulite

- Stretch marks

And some misconceptions/ common mistakes:

- Larger breasts ( a LOT larger) 

- Wider hips

- Same size waist as girls with less body fat

I'm going to put it bluntly: I'm sick of seeing fatter girls be misrepresented. I'm tired of seeing posts getting glory for drawing bigger girls when they don't. I have yet to see a body positivity post that shows cellulite, stretch marks, folds, and spillage. These things are real, and they're beautiful.

So try and remember these things next time you try and represent fat girls. Because if you're not thinking about the "ugly" stuff, you're doing it wrong.
Debating whether or not I want to start taking a pre-workout (like Cellucor, etc.). I've been looking into it. I'm not sure if I want to put that kind of stuff into my body…and idk if I'll like how it makes me feel. Will it really improve my workouts?

Thoughts? Experiences?

Mmmmkay I just ordered Strawberry Margarita C4. We'll see how this goes.
I haven't tried that particular pre-workout, but last week, I decided to try a pre-workout in a capsule form. I am a personal trainer, and many of my colleagues, and even clients, swear by them.
I tried one in the same brand as my BCAA. The first day, I did it right before I trained, and I was fine. The next day, I realized I hadn't correctly followed the directions, which said to have it 30 minutes to an hour before I worked out, so I did that on Day 2. Not even 15 minutes later, my heart began to pound and I couldn't breathe. It got so bad that I felt like I could feel the veins in my face. I haven't taken them since, and I probably won't again.
The only "pre-workout" I have is my protein shake and usually half the dose of my BCAA. I knew pre-workouts had certain symptoms associated with it, but I wish someone had told me how scary it was! Just please be careful and maybe start off with a small dose, instead of a full one!
Liv Watches "My Mad Fat Diary" (1X2)
Okay, so I just finished episode two and I only have ONE thing to say:
I KNEW IT!
Those of you who have seen at least the first two episodes know exactly what I am talking about.
Motivation Monday Playlist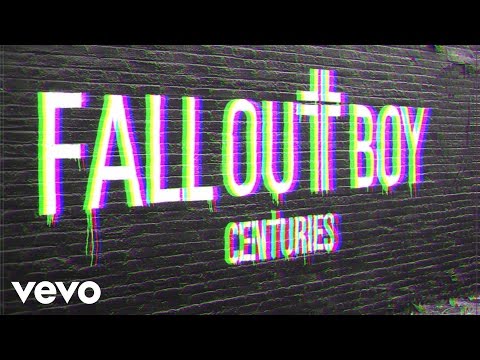 Monday Blues dragging you down? Well, flip that around: Mondays are all about motivation, and what better to get you pumped up than a great playlist? Hopefully, these tunes will brighten your busy day and add a little fuel to your fire.

"Centuries" – Fall Out Boy  

 

"Don't Stop Me Now" – Queen(or McFly, depending on if you want…