My heroes✨ on We Heart It - http://weheartit.com/entry/128194089
"1. boys will not "be boys". boys will be human beings and they will fuck up but just because they were born as boys does it not mean that they have every right to fuck you over in every way possible.
2. people come and people go, and when its time - you have to let them go.
3. don't let anyone ever doubt your ability to save yourself.
4. you will find yourself on bathroom floors in the middle of the night and whatever you are feeling and thinking in that moment you will have the strength to pull yourself together.
5. its okay not to be okay.
6. The demons in your mind and body cannot kill you. if you sit still and they tell you its time to go, you will stay. depression cannot kill you, your actions can.
7. those rare people that truly loves you are the only people you really need in your life, the rest will be there to give you a smile or two, then they will move on in order to make room for the next one.
8. scars on your body is nothing to strive for nor anything to be ashamed of.
9. age does not define or equal maturity. age is the number of years you've been alive - maturity is something completely different.
10. some people will care more about how other people see you than how you feel. they are idiots.
11. The only person who can fully save you is yourself and only you. All the shit they write in romantic novels or whatever someone says - no one but you will save you.
12. sometimes you will do everything for someone who won't lift their pinky for you and thats okay, as long as you're the one doing something and everything for someone. Help where you can help. Some need it.
13. The road to success is not doing everything you have to do to get there, no matter the consequences. The road to success is about working your ass off and being nice to people.
14. Midnight conversations with your best friend and a cup of tea can solve pretty much everything.
15. Your worth is not defined by who and who doesn't love you. Learn how to love and respect yourself and you'll be fine.
16. Only respect those who respect you.
17. Everything is temporary, even the good. So enjoy what you are given whether you feel like it or not because sooner then you realize it will be long gone and past forever."
Ilustrations by the incredible Carol Rossetti check her out and follow her here! http://carolrossettidesign.tumblr.com/
Reposting because hearing that a fan at @warpedtour would steal from one of the most earnest, DIY non-profits on the road is beyond heartbreaking.

There's no corporate bullshit with @shirtsforacure - just a crew with a love a music, selling band shirts to help cancer patients in need.

Direct donations: www.syrentha.org/donate

100% of the proceeds from #SFAC band t-shirts go to a cancer patient in need - pick up a shirt at sfac.merchnow.com

What Amy said.

Shirts For A Cure and Beemer are great, please help spread the word. 

This is so lame. Please help.

This is down right terrible. No faith in humanity.
sofabar
asked: "Hi there! I just started my YouTube channel. My username is sofabar. Where I will be posting workouts and other health/fitness videos. I just posted my first video, which can be found on my tumblr. If you could check it out, it would be great! My workouts are influenced by my many years of competing in figure skating and my experience in different workout styles such as: ballet, pilates, core fitness, yoga, etc. If you're willing to support, that would be amazing! Thank you so much!"
and I declared:
Hi there. you've sent me a similar message before, and i purposefully ignored it.

i appreciate your goals in life and commend your lifestyle, but i don't appreciate the fact that you're soliciting me to do this without repayment ya feel?  idk it's kinda like you scratch my back i'll scratch yours and youre coming to ask me for help when you havent even followed me.

call me selfish, but man even the girl scouts compensate me for my contributions. yeah i could consider helping you a "donation" but when i donate to the girl scouts a nice and charitable four bucks, they have the dignity to give me like one little hella good overpriced cookie.

moral of the story: send me a damn cookie or something and i'll give you the hook up
…all for this, but didn't you just technically advertise her? Just saying. :)
Warped Tour This Weekend!
Now, considering I'll be doing interviews and all sorts of fun stuff, what the hell do I wear?
It's between a little sundress with daisies on and some sneakers or denim shorts with a tank top. Hmm…decisions, decisions.
Help me out guys! :)
VIDEO: Clinton Sparks - "UV Love (ft. T.I.)"
VIDEO: Clinton Sparks – "UV Love (ft. T.I.)"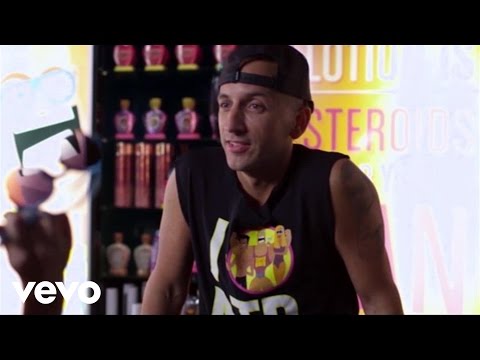 From behind the scenes to in the spotlight, Clinton Sparks just released his video for "UV Love," featuring T.I., as well as cameos from Ray J, Jay Sean, The Janoskians, Mike Posner, and Chanel West Coast. Check out the star-studded video below.
    Although he is mostly known for his work behind the scenes (Clinton Sparks has worked…
We Came As Romans Announce Live DVD And Headline Tour
We Came As Romans Announce Live DVD And Headline Tour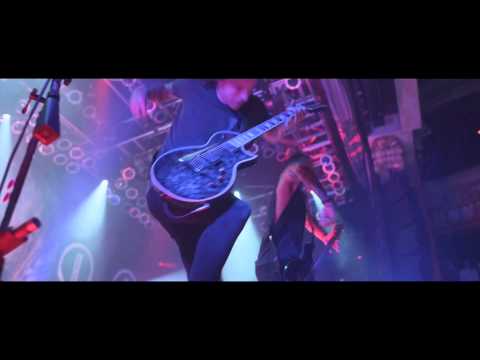 We Came As Romans announced the release of their upcoming live DVD, Present, Future, and Past, which will be released September 2nd. The DVD was filmed during the band's successful Tracing Back Roots Tour at the amazing House of Blues Chicago theatre. The trailer for the film was premiered at the Alternative Press Music Awards (July 21st) in Cleveland, OH at the Rock and Roll Hall of Fame,…
1001 Songs Challenge: Day Ninety
1001 Songs Challenge: Day Ninety
So now that I'm all caught up, I am all ears, without distraction, on today's playlist. Now that the end seems very near, and I can actually see the end, I am both excited and sad. I am excited to get an hour of my day back, as well as to have completed this challenge. However, I am also sad, because now the challenge is over, and I won't know what to do with myself (total lie: working hard, more…
Blacklist Royals Added To Select Warped Tour Dates
Blacklist Royals Added To Select Warped Tour Dates
Blacklist Royals will be playing select dates on this year's Vans Warped Tour! The band will hop on the tour starting this Thursday, July 24th in Atlanta, GA and wrap up on Tuesday, July 29th in Nashville, TN. Be sure to catch Blacklist Royals when they play your city! See dates below, and head here for more info: http://vanswarpedtour.com/dates

The band recently released their new album, Die…
REVIEW: Katie Garibaldi - 'Follow Your Heart'
REVIEW: Katie Garibaldi – 'Follow Your Heart'
This post was originally posted on July 11th.

The album's title track kicks everything off with the country charm that can only be expected when looking at the cover art. Short and sweet, with an empowering/encouraging energy, Katie Garibaldi's honey sweet vocals are refreshing. "Make Them Go Away" later follows with a similar country-songwriter vibe, keeping the album consistent and enjoyable.